Liberty Pet Grooming & Supplies - Services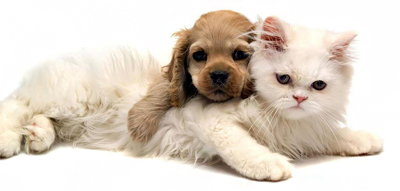 Knowledgeable pet owners understand that regular grooming sessions avoid many potential medical problems. The groomer's expertise involves careful inspectionof the animals, coat clipping, combing, brushing, bathing, nail trimming, eye and ear maintenance, and thorough hygienic evaluation. A skilled groomer is truly a dog's best friend.
Bath includes: • Nail Clipping • Ear Cleaning • Sanitary Shave • Pad Trimming • Brush & Comb-Out • Blow-Out/Drying • Blue Berry Facial Scrub (to remove stuburn stains)
Full Grooming includes: • Hair Cut (different styles) • Shampoo • Blow-Out/Drying • Brush & Comb-Out • Ear Cleaning • Nail Clipping
Other Services: • Teeth Brushing • Flea & Tick Treatment • Spa Treatment Available • Oatmeal hypoallergenic plus medicated shampoo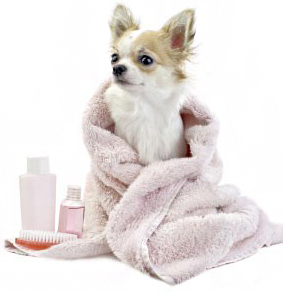 Our cat care includes a bath and brushout with nail clipping and ear cleaning. And of course if your Siamese must demonstrate how ferocious he is, we are pleased to provide the requisite lion cut. Every catgrooming experience is customized based on your pet's needs and we pride ourselves on customer satisfaction. Contact us today to schedule an appointment!
We have a special day for cats – Thursdays! (Except on holiday seasons)
Our full service dog grooming is perfect for grooming breeds, such as schnauzers, shihtzu and poodles, as well as designer breeds such as labra/goldendoodles, schnoodles and cockapoos. Your St. Bernard will also love our bath, blowout, trim and style. Our long-haired dog grooming services also include pad shaving and ear cleaning.
Policy: • For safety reasons, pets must be up to date on shots and provide proof of vaccinations • We require the shots records from the veterinary – rabies, distemper, bordetella • We ask your cooperation to walk your dog before you walk-in to the salon, and bring your dog on a leash. Our popularity and longevity attest to the quality and consistency of the care and attention we provide to each and every animal that comes to our salon.
The price of grooming varies depending on the breed, size, condition of the pet, and the hairstyle requested, and also how the pet behaves. Please let us know how your beloved ped feels during grooming.